Residential Air Conditioning and Heating Service Plans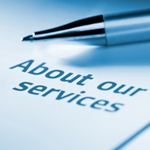 When it comes to air conditioning and heat pump expertise, nobody can beat Fritch, Inc. A Fritch Residential Air Conditioning/Heat Pump Comfort Plan Includes regular scheduled maintenance so we prevent some problems from occurring. 24-Hour Emergency service is available for No Heat or Dangerous situations only. All non-emergency service will be provided during normal business hours. Normal business hours are defined as work requested and dispatched Monday through Friday, from 8:00 a.m. to 4:30 p.m. (weather permitting) (federal & state holidays excluded.) All non-emergency service requested or dispatched after normal business hours will be billed at 1 ½ times the standard rate. By purchasing one of these plans you will receive Priority Service and you also qualify for $50 of Fritch Funds.
Basic Gas Heat Plan
Our Basic Plan Includes an Annual Tune-up plus, a 15% discount on service and repairs. By purchasing this plan, you also qualify for $50 Fritch Funds.
Annual Tune-Up
The Annual tune-up will be performed once during the Service Plan term for Air Conditioning. A Heat Pump will receive a second tune-up during the plan term. Tune-ups will be performed during regular working hours (MON – FRI, 8 a.m. – 4:30 p.m.) as scheduled by our service department. The annual tune-up includes (Where Applicable)
Vacuum-clean heat exchanger interior, flue pipe, and chimney stack base
Check gas pressures.
Replace air filter. (standard 1")
Check and clean igniter and thermocouple.
Check and test all operating and safety controls.
Check and lubricate all motors.
Check and adjust fan belt.
Perform efficiency check using combustion testing equipment.
Adjust heating unit to maximum efficiency
Ultimate Gas Heat Comfort Plan
Our Ultimate Plan is the ideal in home heating protection. This plan provides our highest level of coverage; it includes the Annual Tune-Up plus covers all of the parts and services listed. By purchasing this plan, you also qualify for $50 Fritch Funds.
Our Ultimate Plan Includes:
Controls
Single Aquastat
Combination Control
Draft Regulator
Emergency Switch
High Limit Control
Low Limit Control
Low Water Cut-off (electronic)
Pressuretrol
Primary Control (standard type)
Reverse Aquastat
Triple Aquastat
Warm Air Systems
Blower Bearings & Shaft
Blower Belt
Blower Motor (up to 1/2 hp)PSC
Blower Pulleys
Fan & Limit Control
Gas Burner Parts
Burner Orifices
Burner Tubes
Gas Valves (standard)
Gas Valve Orifices
Low Voltage Transformer
Pilot Burner
Pilot Tube
Pressure Switch
Sensor
Thermocouple
Solenoid Coil
Solenoid Valve
Venting Parts
Flue Pipe (max 10" diameter,
up to 10' length)
Flue Damper
Gas Cock Valve
PVC Vent Pipe (max 10')
Isolated Gas Pipe
Hot Water Systems
Air Valves
Altitude & Temperature Gauge
Boiler Feeder
Expansion or Diaphragm Tank
Gauge Glass
Mixing Valve Element
Relief Valve ¾"
Up to $75.00 Discount toward:
Sensor Ignition Module
Smart Gas Valve
ECM Motor
Fan Inducer Circuit Board
Fan Inducer Motor Assembly
Fan Wheel
Main Circuit Board
Main Zone Only*
Controls
Circulator Relay*
Circulator Coupling*
Circulator Motor (low velocity)*
Circulator Motor Mounts*
Circulator Wicking*
Circulator Bearing Assemblies*
Circulators Complete (cartridge type)*
Flow Valves*
Thermostat & Subbase (manual)*
Zone Valves*
* Main Zone is Zone that includes Living Room
Fritch Funds
It is our goal to reward our loyal service plan customers. For each consecutive year you purchase a comfort service plan, you earn $50 Funds (up to a maximum of $500 per plan). You can use all or a portion of these credits toward the purchase of heating and cooling equipment. Check the figures below to see how much you can redeem. Credits are not transferable to other homeowners. Credits cannot be transferred from one plan to another. They have value only as a credit toward the following equipment purchased from Fritch, Inc.
| | |
| --- | --- |
| Boiler | $500 |
| Basement or Above Ground Oil Tanks | $150 |
| Heat Pump System | $150 |
| Oil Fired Water Heater | $150 |
| Furnace | $300 |
| Central AC System | $150 |
Optional Additional Coverage available with the purchase of any plan:
Hot Water Heater Plan
(Oil, gas, electric or indirect water heaters/storage tanks)
Coverage includes burner parts, aquastat, controls, and emergency switch.
Annual tune-up of burner (if present) is included. Tune-up will be performed in conjunction with tune-up of your heating system.
Does not qualify for Fritch Funds.
Humidifier Plan
Annual tune-up is included and will be performed in conjunction with the tune-up of your heating system.
Parts covered include Humidifier Float, Humidifier Solenoid, and Humidifier Pad.
Does not qualify for Fritch Funds.
All non-emergency service requested or dispatched after normal business hours will be billed at 1 ½ times the standard rates