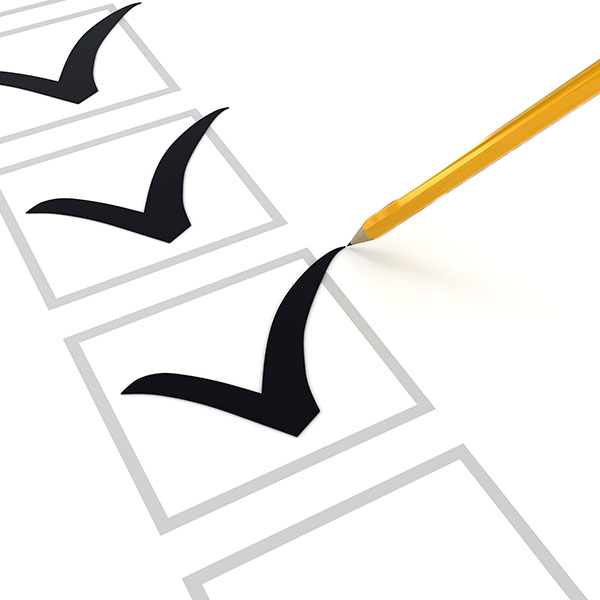 At Fritch Inc we strive for 100% satisfaction in everything we do. We value your opinion and invite you to tell us and others about your experience with us. Please take a few moments to tell us what you think by leaving us a review here on our website or on any of these popular review sites or social networks.
Read what other customers have said about us.

All trademarks or brands on this page are registered by their respective owner and are not affiliated with our company, nor do they endorse or sponsor our products or services.
Reviews of
Fritch Inc
(Based on 73 rated reviews)
20-Mar-2020
Product or service reviewed: Service Contract
We were pleased with the professionalism of the employees.
11-Oct-2019
Product or service reviewed: Gas Furnace Maintenance
I continue to have excellent service by Fritch, and will only use them for maintenance on my gas furnace. Andy came out today and had to spend extra time clearing debris and birds from the chimney. Their staff is professional and friendly. Andy gave other suggestions on needed repairs and suggested maintenance. They are a good company!
16-Jul-2019
Product or service reviewed: Oil Furnace Tune-up
Kyle did an excellent job performing the annual tune-up of our oil furnace. He was professional, courteous and knowledgeable. Kyle is an asset to the Fritch organization.
Vince Gentilcore
Bethlehem, PA
21-May-2019
Product or service reviewed: AC
Joe is #1 very courteous, very good worker. Matt & Scott were very courteous and knowledgeable
Mr. Robert Beslanovits
ALLENTOWN
07-May-2019
Product or service reviewed: AC and Furnace
A job well done! They all worked very hard and did not waste time getting the job done. They were very neat and went out of their way to please us.
Mr. & Mrs Saccon
Orefield
08-Feb-2019
Product or service reviewed: Furnace Repairs.
I am so pleased at the effort and professional service Fritch servicemen have provided to the 60 something year old furnace in my home. My Aunt lived here prior to us and she had Fritch service it for many years. So happy that that good work continues. Literally makes me warm and fuzzy. THANK YOU!!!!
13-Dec-2018
Your lead installer is one great guy! Ron is certainly one heck of a mechanic. When he retires, he will be hard to replace! His work is "flawless".
MR &MRS HANLON
Whitehall, PA
12-Sep-2018
Salesman promised installation 2 to 3 weeks after signing contract. Installation started in second week after signing the contract. Had problem installing delivered fan coil in attic due to size. Smaller fan coil received same day and installed next day.
02-Aug-2018
You have served us well for many years. We are very satisfied. You are dependable and quick to respond. Thanks for keeping our home cool when it's hot and warm when it's cold!
Mr & Mrs David Babb
ALLENTOWN
02-Aug-2018
Ac crew showed up early morning to begin work- pleasant surprise since we were 1 week ahead of the first estimate! All staff were pleasant, professional, and answered all questions we had. Also appreciate the $150 Fritch Fund Credit! Thank You for a great install!
12-Jul-2018
Greg and the guys were great- answered my questions. They were probably glad the job was nearby. I was kept up to date during the entire process. I appreciate the proactive manner when I was asked where to place the ductless AC Units. I took their suggestions- was glad to have them. Thanks Tons!
Lori & Jim Anderson
Bethlehem
25-May-2018
Product or service reviewed: Thermostat
In and out with professional, neat, clean, and knowledgeable service techs. We had an issue with our heat not turning off but trouble shooting to new Thermostat solved the problem.
mr James LaPorta
Coopersburg PA
23-Apr-2018
Product or service reviewed: Oil Tank
Our Oil Tank was removed (in ground) last June. A new Oil Tank was placed in the basement. All the workmen at Fritch were always very professional, persistent, on time: this includes all service staff. Thanks for all the efforts. Would not hesitate to recommend Fritch!!
JAY & JILL WETZEL
Bath, PA
15-Mar-2018
Product or service reviewed: AC
The service Tech, that took care of our issues was very courteous and especially professional. You are definitely going to be the company we will call when repairs/ service are required.
Gary Hanlon
Whitehall, PA
06-Dec-2017
Product or service reviewed: Heat Pump
Good work-Very pleased with the coordination effort from sales to administrative staff, to technicians; who installed our Air Conditioning / Heat Pump, and our new Oil Tank. Also the coordination with the Environmental technicians who removed our in- ground Oil Tank!
Mr & Mrs Jay Wetzel
Bath, PA
06-Dec-2017
Product or service reviewed: Service Contract
I am a long time customer and have always been very satisfied with the service provide by your staff.
Ms. Eileen Ward
Bethlehem, PA
24-Oct-2017
Fritch always what they advertise by their work, professionalism, expertise, and knowledgeable employees. Comfort to mind and home.
Mr. Al Timko
Bethlehem, PA
16-Oct-2017
We could not have been more pleased with the people who did the work. Very easy to have around, a pleasure to know. Of course we can't pronounce on the product itself until the next hot weather- probably 2018!
Mr. Somavilla / Ms. Snyder
Bethlehem, PA
18-Jul-2017
After the job was completed, there was nothing that needed cleaning. Spotless is the word to describe Fritch.
Mr. & Mrs. James Jordan
Bethlehem, PA
19-Apr-2017
The installers were very polite and professional. They took great care with the work space (laying down drop cloths, tidying up, etc.) We are very pleased with the quality of work.
Mr. & Mrs. Thomas Higgins
Bethlehem, PA
20-Mar-2017
Very pleased with your service for the past 50 plus years.
Ms. Ruth Sclar
Bethlehem, PA
02-Mar-2017
Your entire team was exceptional from the receptionist who took my first call, to the salesperson who responded quickly and efficiently, to the work team who were so courteous and resourceful. They had to take out a set of steps to get the new oil tank in, and then even repaired the steps when finished. They arrived promptly at 8:00 a.m. and were completely finished by 1:00 p.m. including draining the old tank, a new oil delivery refill, and patching concrete areas which they had to break through to install new hardware. You have an amazing team. We have switched to Fritch. Thank you all!
Scott Weldon
Whitehall, PA
01-Feb-2017
Servicemen were very professional, answered my questions, very clean around worksite and cautious about safety. Seemed very knowledgeable, were down to earth, pleasant to deal with and look forward to replacing more furnaces with Fritch.
Karyn Rieger
Hellertown, PA
21-Dec-2016
We are very satisfied with the replacement of our central air conditioning unit. The installers were very professional. They explained each step of the installation and operation of the new unit and thermostat. What sold us on Fritch Inc. was the availability and honesty of Mat Pirozzi!
Mr. Ken Mondzak
Bethlehem, PA
30-Nov-2016
I didn't even know your installers were even in the house. They were professional and did a terrific job! I was thrilled they completed a two day job in one! Will certainly recommend Fritch to my friends.
Dr. John Stevens
Allentown, PA
21-Nov-2016
The crew who worked here earned top scores. After the job was finished, I detected a light humming noise that was not present previously. I called and that day the same crew returned and solved and corrected the problem. A problem that was not of their doing, but a result of the original installation of air return grid.
Mr. William Russell
Center Valley, PA
08-Nov-2016
Very satisfied with installation. Installers very knowledgeable, courteous and neat. Would recommend to others.
Earl & Susie Snyder
Bethlehem, PA
20-Oct-2016
Installers were very helpful and friendly. Explained everything and showed where everything was and how it worked. My father lives by himself and is 89. Treated him with much respect (don't find that a lot nowadays.) Worked quickly to get issues resolved during a heat wave. Greatly appreciate that!
Mr. Elmer Ruppert
Bethlehem, PA
13-Oct-2016
Our 12 years experience with your service department made us want to continue with Fritch. The service techs are great! The installers couldn't have been better and we worked together to come up with a thorny code issue. Thanks to all.
Mr. & Mrs. Edward Davis
Bethlehem, PA
26-Jul-2016
We are pleased with the whole process from sales quote by Rick Gower to the installation by the 2 awesome technicians!
Mr. Francis Hayman Jr.
Bethlehem, PA
01-Jul-2016
Installers very courteous. Answered all my questions. You must treat your workers well because they stay. That alone says a lot about the company. Seasoned employees-PRICELESS!
Ms. Linda Kreitz
Bethlehem, PA
30-Jun-2016
Fritch has on outstanding reputation. Justin and Jake did an outstanding job. They were polite, courteous and left the job each day in immaculate condition. I would strongly recommend Fritch to my friends.
Mr. Robert Donchez
Bethlehem, PA
24-May-2016
Appreciated the approach of your salesman, Mat Pirozzi. Sincere and knowledgeable. Sized up our situation perfectly and didn't try to oversell us as two other companies did. Nor did he bad mouth other companies - Commendable....In my case a real turnoff. I was most impressed.
Ms. Patricia Collins
Bethlehem, PA
09-May-2016
I big shout out to Fritch! Complete HVAC replacement, gas conversion, duct replacement, and oil tank removal. Very knowledgable in making recommendations, very qualified and friendly technicians, and very clean when they left. I would recommend Fritch for your HVAC needs.
Greg Schubert
Bethlehem, PA
22-Apr-2016
Thank you. I am very happy with the service and the product.
Ms. Elsie Batista
Bethlehem, PA
22-Apr-2016
We have been customers of Fritch for 24 years, because of the excellent customer service!
Daniel T. Lynam
Bethlehem, PA
14-Mar-2016
Excellent service and response. Have been a satisfied Fritch customer for 35 years. Always prompt service. Courteous employees.
Madison Morgan & Elizabeth Kovach
Bethlehem, PA
26-Feb-2016
After working and living in downtown Bethlehem for over 25 years, I've watched as the Fritch company remained strong and exhibited growth. I think they supply only the finest heating and cooling skilled employees. I highly recommend the company.
Mr. James Barnes
Bethlehem, PA
12-Nov-2015
The install started within 24 hours of signing the contract - amazing! I had a radiator leak day of install, technician returned that night and did the repair. Customer service is top notch!
Ms. Linda Lefever
Bethlehem, PA
05-Nov-2015
Greg and the guys went out of their way to insure that we continued to have heat throughout the installation of our new furnace. We have a 94-year-old house guest and so their efforts were necessary and greatly appreciated.
Mr. and Mrs. Gardiner
Bethlehem, PA
05-Nov-2015
I have dealt with Fritch since 1983 when I first bought my home. You have never let me down! That's why you have done all air conditioning, water heater and furnace installation work for me. Thanks a million!
Ms. Carolyn Seifert
Bethlehem, PA
09-Sep-2015
I am very pleased with my decision to purchase the Carrier Infinity Heat Pump System. In addition to being extremely quiet, I feel a sense of security knowing that this system will be dependable and efficient for many years to come. I also appreciate the professionalism, knowledge and skill of the installation technicians.
Ms. Kay Cochran
Bethlehem, PA
09-Sep-2015
Installers very, very courteous, professional in answering any and all questions. I would certainly recommend your company and installers to others. Nice, neat and courteous gentleman installers.
Ms. Jean Gresh
Bethlehem, PA
09-Sep-2015
It was a great experience! We have a child who requires the cleanest environment possible. Kudos to your entire staff!
Robert Bennett
Allentown, PA
09-Sep-2015
Great job! Keep up the good work!
Fred Czupich
Allentown, PA
09-Sep-2015
Very satisfied with the work and the workers were very efficient, courteous and helpful. From beginning to end having my generator installed was an effortless procedure.
Mr. & Mrs. John DeVita
Hellertown, PA
10-Jul-2015
First class communication, fair price combined with great customer service. I've referred someone to Fritch today!!
Cornerstone Presbyterian Church
Center Valley, PA
10-Jul-2015
We were very pleased with the service provided by Fritch. The installers were courteous and friendly. The house was cleaned after the work was completed and we love our air conditioning!
Mr. & Mrs. Roger Huth
Nazareth, PA
10-Jul-2015
As a cat owner I really worry about workman coming to the house. However, the two men installing my A/C unit were kind enough to take the extra minute to close doors behind themselves. They were both very nice and answered all of my questions.
Ms. Judith Bernhardt
Springtown, PA
10-Jul-2015
The lead technician, Ron, was pleasant and very fastidious. He stopped whatever he was doing when approached and answered all of our questions thoroughly. He sought our approval and input when accomplishing a number of tasks. When the local code inspector viewed the installation he had only two comments "Oh, good. They used black pipe to run the natural gas line." and "They did a neat installation." We are very pleased with the workmanship, customer service and quality of the products we chose. Please pass on our personal appreciation to all of your staff who helped in the installation and a special acknowledgement and thank you to Ron.
Joann & Dennis Widdersheim
Bethlehem, PA
22-May-2015
The technicians that replaced our oil tank were thorough and conscientious in performing their work. They did an excellent job and are an asset to the Fritch organization. Thank you!
Frances Gentilcore
Bethlehem, PA
06-May-2015
Justin and Ron were professional, courteous and friendly. They obviously knew what they were doing and I felt quite comfortable leaving them alone while I was at work. They left the house clean and locked the door when they were finished. I couldn't ask for more.
25-Nov-2014
I'd recommend them to anyone. I'm extremely satisfied with the product and worker who installed it.
25-Nov-2014
The guys were great to work with.
10-Nov-2014
Very impressed with Ron and his team. They stayed for more than 10 hours to make sure our heating system was back online in one day. They did a very professional job. I very appreciate the hard work.
Scott Sheeler
Bethlehem, PA
27-Oct-2014
Very satisfied with the installations. The guys did an excellent job. Very well done. They clean up before they leave.
Ambrosia V. Balais
Bethlehem, PA
16-Oct-2014
We have used Fritch for 51 years. We are very satisfied with everything we had done.
Anna Mae Kita
Bethlehem, PA
11-Sep-2014
Justin Schmidt and Miguel Cadiz were absolutely professional and delightful to have in my home. They were very patient with all of my questions.
Theresa Roach
Bethlehem, PA
11-Sep-2014
Mr. Mauser personally known and company did previous installation for my niece and husband in Bethlehem.
Michael Dorosh
Whitehall, PA
08-Sep-2014
We were very, very pleased with the installers. I was really impressed that the one installer is the same installer that was here to install my original system 14 years ago!! Good job!
31-Jul-2014
We were quite pleased with the installers workmanship and knowledge of the system, as well as being perfect gentlemen. The first employee who looked at our wall unit actually sold us on the system as he explained how it worked and the benefits of installing one.
John Cameline
Bethlehem, PA
29-Jul-2014
After initially speaking with Mat Pirozzi, I chose Fritch over the competition based on his extensive product knowledge and willingness to answer my questions. I found Greg and Sean to be just as helpful and courteous during the installation process. I couldn't be more impressed with Mat, Greg and Sean and have no problem referring others to Fritch. Thank you!
Rich Kesling
Bethlehem, PA
24-Jul-2014
Our church is extremely pleased with the air conditioning work in the sanctuary a few years ago and the ductless systems installed in the church offices. You are to be commended on exceptional work and courteous professional employees.
St. John's Lutheran Church
Bath, PA
12-Jun-2014
I was impressed by the safety measures taken when placing a drop cloth in a walkway where the patients walk. Also, they were polite and helpful.
Dr. Marilyn McDonald
Bethlehem, PA
22-Jan-2014
After comparing the results of three estimates, the decision to take the recommendation of Mat Pirozzi was made. He made me feel confident the furnace was the best choice for our home. The servicemen were professional, courteous and efficient.
Patricia Fielding
Bethlehem, PA
22-Jan-2014
I will always stay with you as long as I have my home and then I would recommend you to the new homeowners.
Ann Hillegas
Bethlehem, PA
05-Dec-2013
Workers were very quick and efficient. Would highly recommend this company.
Shine Derma Spa
Hellertown, PA
05-Dec-2013
Another fine job done by Fritch service.
Jon Clemens
Center Valley, PA
12-Nov-2013
Excellent job. Both men were excellent. I have known Tom Masters for 24 years, when we built our home, and he is an exceptional person and technician.
12-Nov-2013
Very Knowledgeable, very prompt to help solve the problem, very patient in taking time to answer questions.
Joseph Saccon
Allentown, PA
12-Nov-2013
Fritch is a very dependable company to do business with. All their employees are very helpful and courteous.
28-Oct-2013
Excellent work. Very informative and helpful.
28-Oct-2013
We have been a Fritch customer for over three years and everyone we have met from the office staff to the technicians, to the fuel truck drivers have been professional, knowledgeable and courteous. We are extremely satisfied with all work we have had done and will continue to only use Fritch for all of our HVAC needs.
Rick Laudenslager
Allentown, Pa
03-Oct-2013
This was an emergency situation, the basement oil tank was leaking. A technician was there within 30 minutes to stop the leak and remediate. A new tank was installed and everything cleaned up within 24 hours. Fantastic service! Thank You.
Blue Sky Construction
Allentown
03-Oct-2013
The two installers were very courteous and did a wonderful job! I will recommend Fritch to friends and neighbors.
Mr. & Mrs. Thomas Goodwin
Bethlehem
06-Aug-2013
The technicians were courteous, polite and did quality workmanship. Very happy with the results!
06-Aug-2013
We would like to commend your workers on excellent service and craftsmanship. All work was done exactly as quoted. We'll definitely recommend you to others. Thanks guys!
Gerald & Ann Kehoe
Bethlehem, PA
12-May-2013
Very satisfied. I'd recommend them to anyone.
I have been a Fritch customer for over 30 years, over which time I have been very satisfied with their performance. Fritch comes highly recommended.
Maryann Kondash
Bethlehem
Fritch's installers were very polite and kept our house very clean while installing our humidifier.
Fritch's workmen were very courteous and took the time to show me how everything worked. They answered all of my questions in a clear fashion.
We have worked with Fritch for more than 45 years and have been continually satisfied with their work.
Fritch did a truly excellent job. The installers were friendly, courteous, and obviously masters of their trade.
Fritch's installers were knowledgeable, worked in a professional manner, and were very neat in cleaning up their work area.
We appreciate Fritch's very reliable service and the courteous, professional, and friendly manner of your installers.
We chose Fritch based on the company's reputation. From your knowledgeable salesmen to your excellent installers, we felt we were in good hands.
The installers were friendly and worked very well as a team. Even in very tight quarters they still managed to complete the job in a prompt and neat fashion. We hardly knew they were here.
A very professional oil tank installation by very professional and courteous installers.
I can't imagine dealing with anyone but Fritch. Your professionalism and reliability are top-notch!
Carolyn Seifert
Bethlehem
Your employees made our experience a good one. Keep up the excellent service.
Very courteous, informative and professional!
Michael Misko
Northampton
Whenever we have work done at our home, regardless of the contractor, we ask that they only use Fritch for the job.
The installers were extremely professional and did an excellent job.
No matter the problem, Fritch always seems to solve it.
Your employees are extremely courteous and helpful.
Fritch's installer should be congratulated on his superior performance. He was very sensitive to our needs, which were quite complex. We are very pleased and thankful for his exceptional skill and understanding.
Very neat and professional installation.
The Fritch work crew performed an outstanding job! The staff was polite, knowledgeable, and thorough.
Fritch worked around our schedule and completed the job efficiently and professionally. The installers left the work area cleaner than when they began!
Edwin Feuerstein Jr.
Bethlehem
Top-notch service. Thanks!
I would like to compliment Fritch on the wonderful installation of our central air conditioning. We have enjoyed it this summer and marvel that the temperatures on the first and second floors are identical. We credit not only the superior Carrier equipment, but also, and more importantly, the superior design and installation that went into our system. Once again, many thanks.
I called Fritch for a quote and got an answer and a fast assistant in two days. I am very satisfied with Fritch.
Rosario Machado
Bethlehem
Fritch did a great job. They went the extra mile to get things done right rather than take short-cuts. We're very pleased.
Richard Welch
Danielsville
Fritch was professional and courteous and very attentive to our installation.
We've used Fritch ever since we moved into this house more than 25 years ago. They've never disappointed us—in fact, I give them credit for keeping our heating system going all these years.
Jean & Harry Dooley
Bethlehem
It's been five years now that we've been on the Fritch service agreement, and we're very pleased. They come around for the tune-up every fall, and they're always prompt and efficient. The whole arrangement is worry-free.
Very pleased with the work and workers.
Quick job and nice service guys.
Fritch's professional installers were exceptionally courteous, neat, and answered all our questions. It was a pleasant experience through a stressful time. Thank you!
Beverly Defulvio
Bethlehem
Fritch did as they promised—often hard to find. Thanks!
Fritch people are courteous, efficient, pleasant, and helpful—genuinely nice guys who take the time to explain things. You appreciate that when your furnace is making loud noises in the middle of the night and they come right out and fix it.
My air system is silent, cool, and efficient. I'm very satisfied with my service and the company I chose.
Well-done job!
Michael Broschak
Northampton
Our two Fritch workmen worked well as a team and were very friendly. They also took great care to explain the different steps of their process to us. We are very happy with Fritch's service.
Fritch was outstanding. They especially did a great job explaining the system, and they were extremely thoughtful about keeping our house livable while they worked. I'm totally impressed.
Elizabeth Dolan
Bethlehem
The entire Fritch crew was very amicable, courteous, and professional. Very satisfied.
Fritch's work crew was excellent—friendly, courteous, and helpful.
I am very pleased with Fritch! They were courteous and always worked with a smile. I would recommend Fritch to anyone.
Katherine Gregory
Nazareth
Our Fritch team was made up of installers that were great to work with.
Vince & Rosemary Gentilcore
Bethlehem
Excellent job. Very satisfied with Fritch's performance.
Fritch's installers were very courteous, quiet, and neat. I am very satisfied with Fritch's work.
I can't say enough good things about the team that installed my AC, air purifier, and heat pump. Fritch's crew worked during one of the hottest days in the summer, and had to work in a small crawl-space-type attic, but they never complained. They were friendly, polite, and always kept their work area clean. They were knowledgeable about the equipment they were installing and always took the time to answer my questions. Fritch should be thankful to have such good workers on their staff.
Thank you for the wonderful service I received with my yearly cleaning. Fritch was fantastic and thorough. What a joy it was to have Fritch take care of my furnace. Thanks again for the continued great service.
Fritch was very neat and clean and did a great job of cleaning the furnace I bought from them. I thank them again for their fine service.
Mrs. Bernard Hoey
Bethlehem
We are deeply grateful for the special consideration Fritch extended to us. They expanded their installation team to accommodate our urgent healthcare needs. The final result was a complete extraction and installation of our heating system in just nine hours during late February. A sincere thanks to all!
Your employees were very courteous and did the job at task in a timely manner. They did a good job.
Mr. Morris Stickler
Bethlehem
Always courteous, efficient, and knowledgeable. A great company!
Exceptional men. Dan and Greg, the installers, were so kind and polite, professional and proficient. A pleasure to have in our home.
Dr. & Mrs. Walter Peters
Bethlehem
Thank you for a job well done. The process was very simple from estimate through installation. The installers were very professional and answered all of ours questions.
Mr. & Mrs. Nicholas Jacobi
Bethlehem
The installation was done quickly and very professionally. The installers were very nice and answered all my questions.
Ms. Emily Schenkel
Bethlehem
A truly professional organization.
Sumitomo Cryogenics
Allentown
The installers were very neat, courteous, and knowledgeable. Scott was helpful with rebates and questions after installation.
Mr. Robert Stephens
Allentown
The Carrier name is the first door opened in quality but having knowledge of the expert installers closes the deal.
Jim Nevstadter, Tom Masters
Bethlehem
The installers were wonderful. They were knowledgeable and took the time to share that knowledge with us. They did a very clean and neat job. Extremely professional.
Barry & Janet Cimino
Walnutport
Workers were professionals—answered our questions and concerns. A pleasant experience having a major installation accomplished in a short period of time—no major hassles.
Mr. & Mrs. Robert Lowman
Bethlehem
The salesman was well educated to handle our needs. The installers were exceptional workers, courteous, friendly, took care of my home with cleanliness. The whole experience was great. Everything was effortless on our part. The office staff has always been great also. Thanks to everyone.
Mr. & Mrs. Pflugler
Nazareth
The fact that I heard the generator commercial while on hold for another issue prompted my inquiry and eventual purchase.
Ms. Patricia Hoffman
Kutztown
The installers Scott and Greg were extremely courteous and professional. The job site was very neat. I would definitely recommend Fritch based upon my experience.
Mr. & Mrs. Iampietro
Bethlehem
Nothing but high praise for installers and their work. Ron, Greg, Kevin and, of course, Scott. Thanks also to manager Ricky Gower, who was very helpful in the whole project.
Josie & Jerome Boyer
Easton
Scott and Dan were very understanding of personal circumstances with my 91 year old father allowing a later start time. Everyone was knowledgeable and I'd recommend Fritch without hesitation. Thank you everyone!
The Gugliuzza family
Easton
Very good presentation by sales rep. Overall workmanship was very professional, timely, and courteous. The employees kept my house clean. Very good.
Mr. & Mrs. Frank Jani
Hellertown
Jim, who installed my water heater, is always friendly and efficient. I was happy to see a familiar face when he came to the door!
The two contractors you sent me were neat, friendly, and informative. Very nice workers. Thank you for sending me the best.
The men who came were pleasant, cleaned up after themselves and answered all questions.
Thank you. Very pleased with prompt, clean, and efficient service.
Mr. & Mrs. Richard Pearce
Orefield
I was hesitant to have Fritch Fuel and not UGI install our gas unit. So pleased with our decision - Ron was terrific! Thank you.
Mr. Dennis Douvanis
Bethlehem
The old furnace served well for many years. How great it is now to experience even and soothing warmth and enjoy quietness at the same time.
Ms. Gilda Molvig
Bethlehem
This was a somewhat complex project. The service men went out of their way to work with us regarding pipe locations, wall penetrations, etc. They were extremely professional, clean thorough and very knowledgeable. I would highly recommend Fritch and will continue to have all my service work done by them.
Mr. Stanley Deutch
Bethlehem
The work was performed in a very satisfactory manner with consideration to the premises. All in all it was a pleasant experience. I would recommend Fritch to my friends.
Mr. Francis Hayman Jr.
Bethlehem
I was very satisfied with the prompt service and very knowledgeable and courteous installers.
I was thoroughly pleased with the high degree of professionalism and competence of the individuals who installed heat in my sunroom. They patiently answered my many questions. Thank you for a job well done.
Carolyn Seifert
Bethlehem
I am very pleased with all services performed.
Very satisfied with the installers. They were very neat, courteous, and friendly.
The installer was very courteous and did a fantastic job.
The installers were very informative about product care and maintenance. The entire job was done in a very satisfactory time frame. You are fortunate to have employees such as these on staff.
The installers were professional, knowledgeable, and hard working. We are extremely happy with the results and would recommend Fritch to anyone.
Your installers were punctual, professional, friendly and consistently surpassed all of my expectations and possessed infinite patience with my unending questions. Another stellar installation by Fritch.
A big and appreciative thanks to the crew that was involved with my new furnace installation. Especially helpful was the info passed on about the furnace operation. The craftsmanship of the installation was super.
We are very pleased with your work. You have provided service for us for almost 50 years. Thank you.
One of the best things I did to my home this past year was to have Fritch install a gas log insert in my fireplace; it made a world of difference during the winter months. A hit of the switch and we had warmth and ambiance with none of the work or cleanup of a traditional log fire, sweet. Dan, the gentleman that installed the logs was a professional in every sense of the word and the entire installation process from start to finish was exceptional.
In June I decided to replace my air conditioner and was thrilled to discover Dan had once again been assigned. Dan and his partner Richard were both punctual, professional, friendly, and consistently surpassed all my expectations and possessed infinite patience with my unending questions and interruptions. Another stellar installation by Fritch, thank you.
Pleased with the planning, coordination, and timeliness of the completion of the project which was finished ahead of schedule.
Dr. & Mrs. Jerome Stabile
Bethlehem
We greatly appreciate the guys who put our new furnace/boiler in! They were so nice and a lot of fun. They were very prompt even on the morning after a snowstorm. I would recommend Fritch to everyone. We had other estimates and Fritch beat those prices for the same unit. One of the estimates was from a company we've used for 10 years to service our old furnace. Believe me, we won't be going back!
Mr. & Mrs. Dennis Schantz
Bethlehem
From the sales representative to the installers - an excellent and professional job. I am very happy I had Fritch handle my furnace needs.
Craig W. Waymen
Bethlehem
Excellent experience from the salesman to the installers. Highly satisfied.
Shirley Biafore
Bethlehem
Installer was very organized and professional.
We were very pleased with the prompt service and friendly employees who went out of their way to get us our new furnace. So glad we chose Fritch!
The installers were very prompt, courteous, professional, and most importantly, capable and knowledgeable. Thank you for the flawless installation.
We continue to be very satisfied with everything Fritch has ever done for us including central air conditioning, a water heater, and now a new boiler. Your workmen are the tops!
Katherine Gregory
Nazareth
The installers were very friendly and knowledgeable. I felt very comfortable having them in my home.
Stacy Ortiz
Schnecksville
I was very pleased with the installation of my heating system. The installers were pleasant and professional. I would also like to commend the office staff as they are always pleasant and helpful. Fritch is reliable and prompt when called upon.
We have always been well satisfied with your services. Everyone is friendly, courteous and knowledgeable; from the girls in the office to the sales staff to the installers and the guys who service our furnace every year. Thank you again for all of your great service.
Mr. & Mrs. Ronald Greenzweig
Bethlehem
My family have been Fritch customers since the 1940's. Who else would I rely on?
It was a real pleasure to have Fritch install our AC. Upon completion, the cleanup was exceptional.