Residential Air Conditioning and Heating Service Plans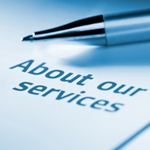 When it comes to air conditioning and heat pump expertise, nobody can beat Fritch, Inc. A Fritch Residential Air Conditioning/Heat Pump Comfort Plan Includes regular scheduled maintenance so we prevent some problems from occurring. 24-Hour Emergency service is available for No Heat or Dangerous situations only. All non-emergency service will be provided during normal business hours. Normal business hours are defined as work requested and dispatched Monday through Friday, from 8:00 a.m. to 4:30 p.m. (weather permitting) (federal & state holidays excluded.) All non-emergency service requested or dispatched after normal business hours will be billed at 1 ½ times the standard rate. By purchasing one of these plans you will receive Priority Service and you also qualify for $50 of Fritch Funds.
Standard Residential Air Conditioning/Heat Pump Comfort Plan
An annual Fritch Air Conditioning or Heat Pump Tune-up will keep your system at peak efficiency, eliminating problems before they occur. When you purchase this service plan you receive a 15% discount on any repairs of your air conditioning system. An annual tune-up of your air conditioning system is included. If you have a heat pump, you get a second tune-up of your system. Plus, our certified technicians will perform these services:
Annual Tune-Up
The Annual tune-up will be performed once during the Service Plan term for Air Conditioning. A Heat Pump will receive a second tune-up during the plan term. Tune-ups will be performed during regular working hours (MON – FRI, 8 a.m. – 4:30 p.m.) as scheduled by our service department. The annual tune-up includes (Where Applicable)
Adjust belts if necessary.
Check your air filter and replace if necessary. (standard 1")
Clean lint and debris from condensers.
Examine and calibrate refrigerant controls.
Examine and calibrate temperature controls.
Inspect safety controls.
Lubricate and inspect all motors.
Prepare the system for summer operation (and winter operation for heat pumps).
Refrigerant ports will be checked for leaks. (Refrigerant not included).
Verify and adjust operating pressures.
Verify proper amperage and voltage for compressor, evaporator and condenser motors.
Ultimate Residential Air Conditioning/Heat Pump Comfort Plan
Our Ultimate Residential Air Conditioning/Heat Pump Comfort Plan covers an annual tune-up for air conditioning plus a second tune-up for a heat pump. In addition, the parts and services listed below are included. By purchasing this plan you also qualify for $50 of Fritch Funds.
Blower Motor (up to ½ hp) PSC
Blower Pulley
Blower Wheel
Compressors (under warranty)
Condensate Pump
Condenser Coils (under warranty)
Contactors
Crankcase Heater
Potential Relay
Rain Shield
Reversing Valve Solenoid
Running Capacitors
Starting Capacitors
Starting Relay
Thermostat (standard)
Thermostat Subbase (standard)
Defrost Relay
Defrost Switch
High Pressure Control
Holding Relay
Low Pressure Control
Motor Protectors
Outdoor Fan Blades
Outdoor Unit Relays
Transformers
Wiring in Condensing Unit
Up to $75.00 Discount toward:

Defrost Timer
Outdoor Fan Motor
Time Delay control
ECM Motor
Other Services
15% discount on compressor, refrigerant, driers, and miscellaneous parts out of warranty.
15% discount on other repairs (including extensive searches for refrigerant leaks when first approved by customer).
Free air conditioning diagnostic analysis if necessary.
Free use of refrigerant recovery equipment on compressor replacement or refrigeration leak repairs.
Fritch Funds
It is our goal to reward our loyal service plan customers. For each consecutive year you purchase a comfort service plan, you earn $50 Funds (up to a maximum of $500 per plan). You can use all or a portion of these credits toward the purchase of heating and cooling equipment. Check the figures below to see how much you can redeem. Credits are not transferable to other homeowners. Credits cannot be transferred from one plan to another. They have value only as a credit toward the following equipment purchased from Fritch, Inc.
| | |
| --- | --- |
| Boiler | $500 |
| Basement or Above Ground Oil Tanks | $150 |
| Heat Pump System | $150 |
| Oil Fired Water Heater | $150 |
| Furnace | $300 |
| Central AC System | $150 |
Optional Additional Coverage available with the purchase of any heating plan:
Hot Water Heater Plan
(Oil, gas, electric or indirect water heaters/storage tanks)
Coverage includes burner parts, aquastat, controls, and emergency switch.
Annual tune-up of burner (if present) is included. Tune-up will be performed in conjunction with tune-up of your heating system.
Does not qualify for Fritch Funds.
Humidifier Plan
Annual tune-up is included and will be performed in conjunction with the tune-up of your heating system.
Parts covered include Humidifier Float, Humidifier Solenoid, and Humidifier Pad.
Does not qualify for Fritch Funds.
All non-emergency service requested or dispatched after normal business hours will be billed at 1 ½ times the standard rates